Kouchibouguac Site of 2003's Practicum II
Practicum II - 2003 took place at the Kouchibouguac National Park of Canada located in east-central New Brunswick. The residential period was from 29 April to 6 May. This was followed by a week of computations, analysis, and report writing back at UNB in Fredericton.
The camp made use of a variety of high precision GPS receivers, total stations, reflectorless EDM, and levels. The coastal areas of the park are under threat from a rising sea level and storms. One of the main goals of the camp was to produce cross-sectional profiles of a number of nearshore islands comprised mainly of sand dunes. It is planned to resurvey these cross-sections in the future thus providing quantifiable information regarding the changing of the dunes.
One of the other main goals was to provide precise heights for coastal areas of the park being mapped by Lidar for part of a Climate Change Action Fund project entitled 'Impacts of Sea-Level Rise and Climate Change on the Coastal Zone of Southeastern New Brunswick'.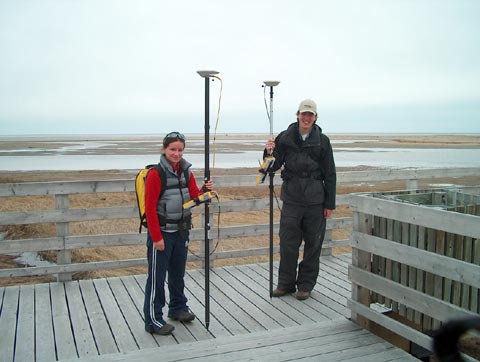 Amelie Chiasson and Trevor Burton. (Photo: Howard Biggar)
---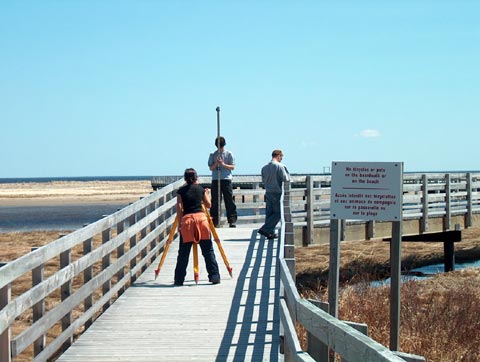 Levelling along the beach boardwalks. Amelie Chiasson (observing), Trevor Burton (staff holder), Chris Oyler (booker). (Photo: Travis Wert)
---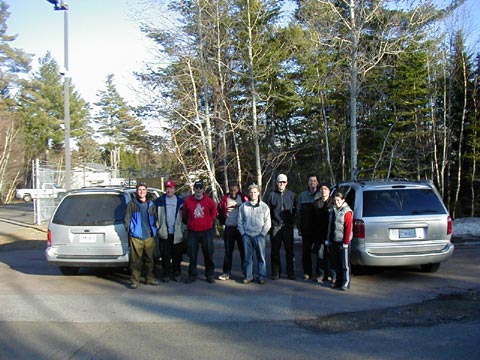 Some of the camp participants. (Photo: Mustafa Berber)
---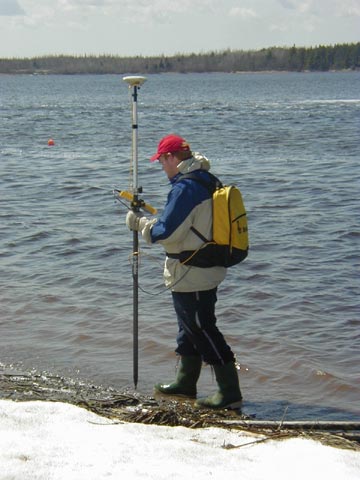 Beach topographical survey using RTK GPS by Frank Bailey. (Photo: Mustafa Berber)
---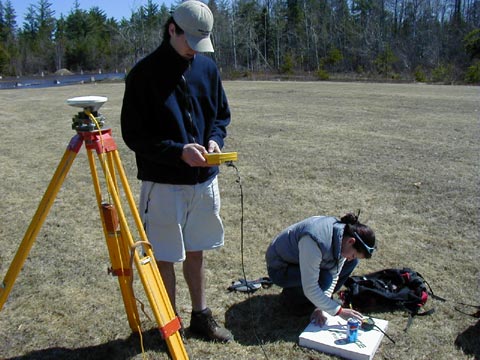 Setting up a Trimble GPS receiver at a control point. Amelie Chiasson and Trevor Burton. (Photo: Peter Dare)
---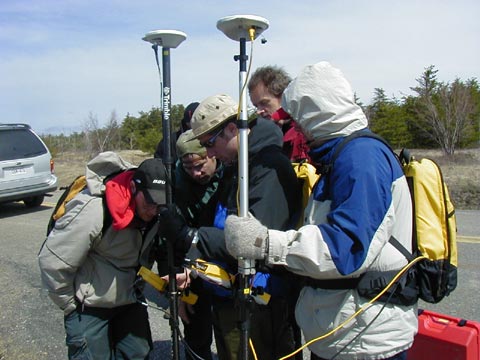 "What's that?!" An RTK GPS initialisation. Andrew Handspiker, Scott Cholmondeley, Ian Church, Peter Dare, Frank Bailey. (Photo: Mustafa Berber)
---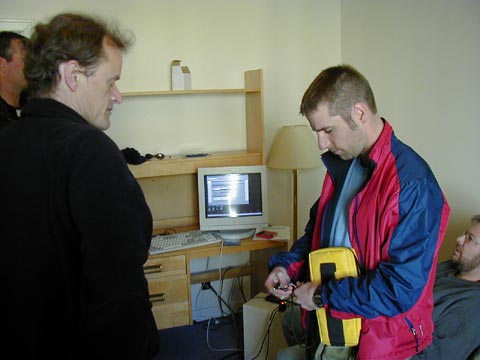 Early morning GPS kit check. Peter Dare, Travis Wert, Howard Biggar. (Photo: Mustafa Berber)
---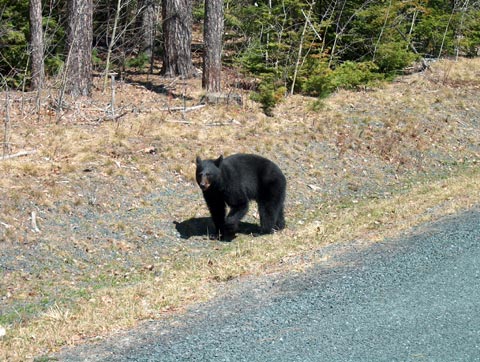 Local wildlife. (Photo: Travis Wert)
---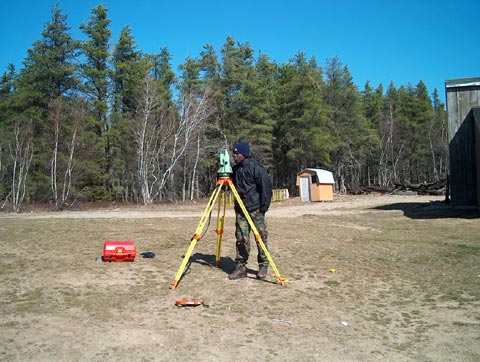 Topographical survey using a Leica total station by Ditiro Bontsibokae. (Photo: Travis Wert)
---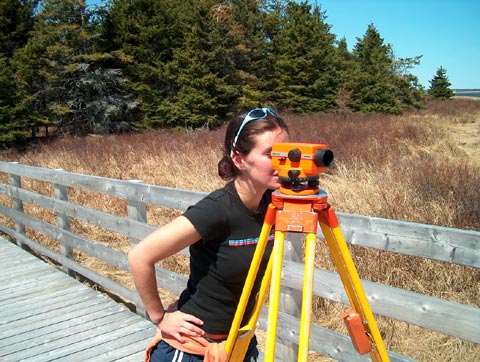 Amelie Chiasson levelling on beach boardwalks. (Photo: Travis Wert)
---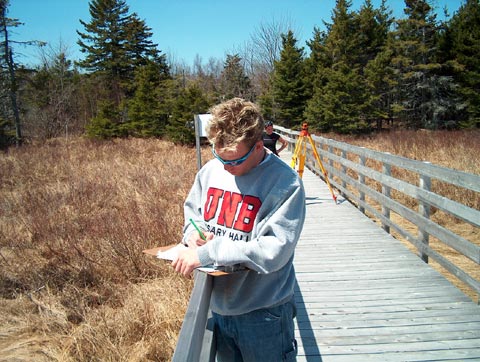 Chris Oyler and Amelie Chiasson levelling on beach boardwalks. (Photo: Travis Wert)
---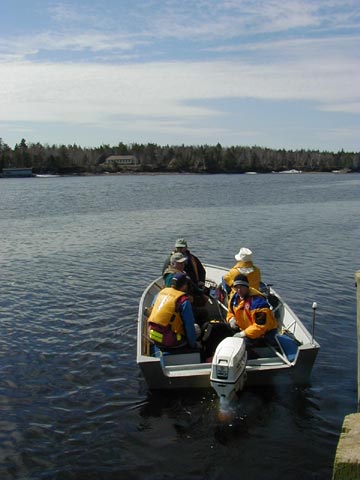 Taking the boat to offshore sand dune islands to carry out island profiles. Ashley Bryks, André Poulin, Howard Biggar, Skipper, Chad Johnson. (Photo: Peter Dare)