Guatemala Delegation Tours Department
Photo: Yun Zhang, 2003-November-26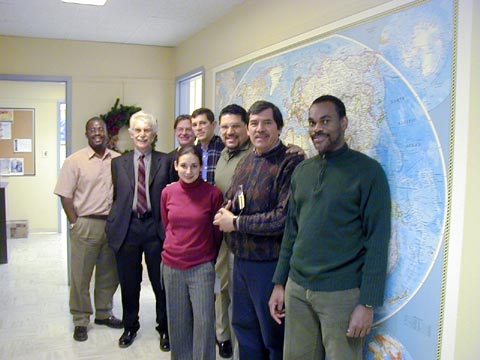 In the photo, the back row from left to right: Sam Ng'ang'a (GGE), Ian Methven (CPS), Rick Nyarady (CARIS), Alvaro Lang (CESA), Carlos Cabrera Del Valle (UTJ), Caryl Alonso Himenex (UTJ), and Garfield Giff (GGE). In the front row is Macarena Conlazzoli (UTJ). Sam and Garfield, both doctoral candidates in the department, showed the visitors our facilities.